Divorce. Family Law. Employment Laws. Wills. Estates.
SKYPE AND TELEPHONE APPOINTMENTS AVAILABLE.
1st Consultation only $150.
At our South Perth Offices.
Payment plans available.
Joss Legal Perth Lawyers
Family Law, Wills & Estates
We genuinely care and take a friendly approach going above and beyond for our clients.
We offer affordable hourly rates and flexible payment options for any situation.
Our staff are experienced and professional trained in the areas of Family Law, Wills & Estates.
21st Century approach saves you money and gets your advice in a more timely, efficent manner.
We Offer Affordable Legal Services
Our Fees
Affordable
Hourly Rate
Have an experienced lawyer assist you with your family law or estate matter for the low cost of only $350 ex GST per hour. Your lawyer can assist you with every step of your matter, including court representation if necessary.
$350
1 hour
Consultation
One hour consultation with a lawyer to get advice and assistance with your legal matter. If you come on board with a fixed fee matter, the cost of your initial consultation will be discounted from your fixed fee.
$150
Helping You
Payment Plans
If you can't afford a large payment up front we offer payment plans to suit your needs. The payment plan can be debited from your account, or nominated credit card. We work with you.
$150/week
Fixed Fee
Wills
All the costs associated with the preparation of your Will. Includes initial consultation, drafting of the Will and an appointment to meet and have your Will signed.
$450
CAPPED PRICE
Consent Orders Property
You will not pay more than $3,000 for us to prepare Consent Orders on your behalf for your property matter. If you have reached an agreement relating to the distribution of your assets and liabilities following the breakdown of your marriage or de facto relationship we can prepare and file the documents required to formalise your agreement.
$3,500
No Surprise Fees
Divorce Joint Application
If you are getting divorced and want to file for divorce with your spouse, we can prepare all of the required documents. Set price.
$1,250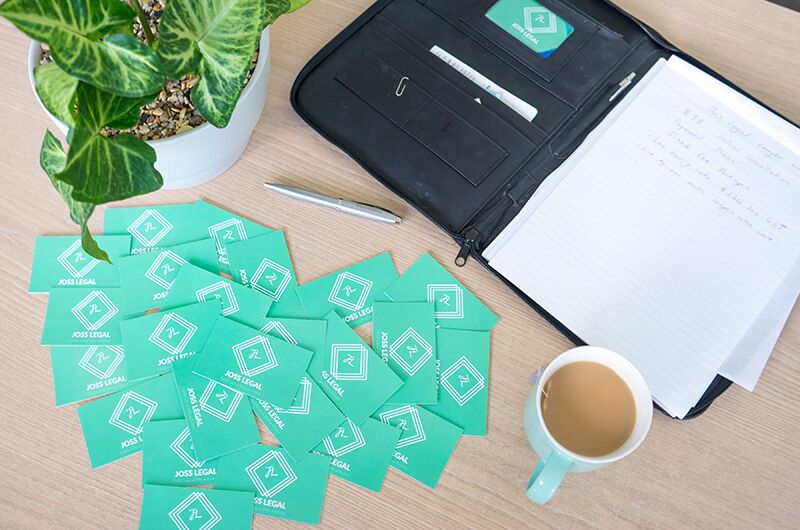 We are lawyers who care. If you have recently gone through separation, the loss of a loved one, or want to plan for the future we are here to help. We practice in the areas of Family Law, Wills and Estates and offer affordable hourly rates and flexible payment options.
$150 for a 1 hour consultation.
Book an appointment with a lawyer who cares.
What Our Clients Say About Us
Client Testimonials
Cassandra is very focused, very driven, really determined, very level headed, approachable, very honest, and open. I would absolutely recommend Cassandra to anyone looking for a family lawyer.

Father of two

Family Law Matter
Cassandra is an amazing woman. She tells you how it is, and what she can help you with… she gives you the support and push to keep going. So it's really more than just a lawyer. She provided emotional support as well.

Anonymous

Family Law Property Settlement Client
Joss Legal are extremely experienced and passionate about their work. They will keep you informed throughout the entire legal process. They care for their clients and always aim for the best possible outcome.

Danielle Karsten

Client
Joss Legal are a wonderful team that genuinely want the best outcome for all.

Carolyn Parker

Client